Planning Considerations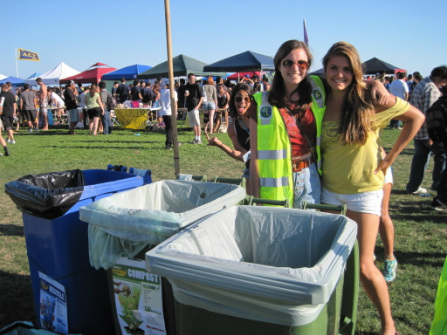 Reduce Paper
The use of paper can become a huge waste for an event. In order to keep your event as paperless as possible:
Email invites and registration to guests. This option also allows for quick responses from participants and reduced paperwork.
Use email and social media versus flyers when advertising notices and news about your event. If you do decide to create flyers, you can print on used paper (for any other printing, make sure to do double-sided printing).
Post information online or send it via email instead of providing agendas, print-out presentations, and packet of papers at events.
Reduce Plastic
The use of plastic items for an event has become a large portion of UCSC's waste. In order to keep your event as plasticless as possible:
Ask attendees to bring their own re-usable water bottle or coffee mug
Use compostable or re-usable tableware instead of single-use plastic materials (i.e. plastic forks, spoons, knives, cups)

If you are interested in tracking and weighing your recycling, compost, and trash during your event, contact Bill Alderson (walderso@ucsc.edu) about your options for borrowing a scale.
                  Physical Plant Bins                                         Catering Bio-Bags