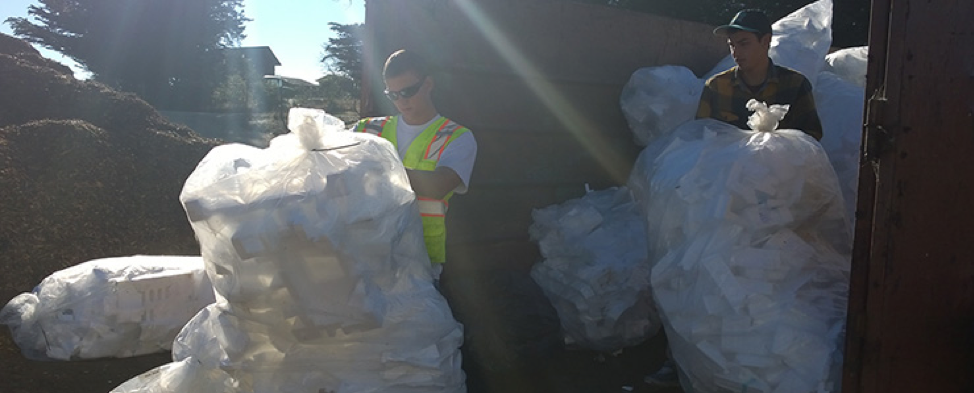 In 2012, the Sustainability Office, Grounds, and Environmental Health & Safety collaborated to set up a quarterly Styrofoam Collection Program for labs and all other departments who may have high influxes of Styrofoam. Annually we collect approximately 1,500 lbs of styrofoam!
If you or your lab have a Styrofoam waste stream, bring it Thursday, May 30th, 2019, when the next Styrofoam collection day will take place. Please ensure there are no stickers, tape or labels attached to containers.
A roll-off bin will be located at the Physical Science Building loading dock from 10:00 AM to 2:00 PM on 5/30/19 with volunteers ready to assist with drop-offs.
The Green Labs Team hopes that all labs will participate in the collection and recycling of our large Styrofoam waste stream. Styrofoam packing peanuts are no longer being collected, only Styrofoam#6 is accepted (no small pieces < 6inches).
Some companies such as Sigma-Aldrich and NEB have containers that can be mailed back to them. Check your containers for more information.
For any questions, please contact a Green Labs Associate at greenlabs-group@ucsc.edu.