Sustainability Progress & Reporting
UCSC Campus Sustainability Plan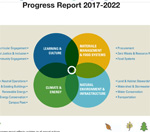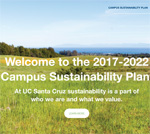 2017-22 Progress Report                                         2017-22 Campus Sustainability Plan
UC Annual Progress Report
UC Office of the President compiles comprehensive annual reports on sustainability highlights, accomplishments, and key performance metrics for all UC campuses and medical centers. Here are the Annual Reports on Sustainable Practices: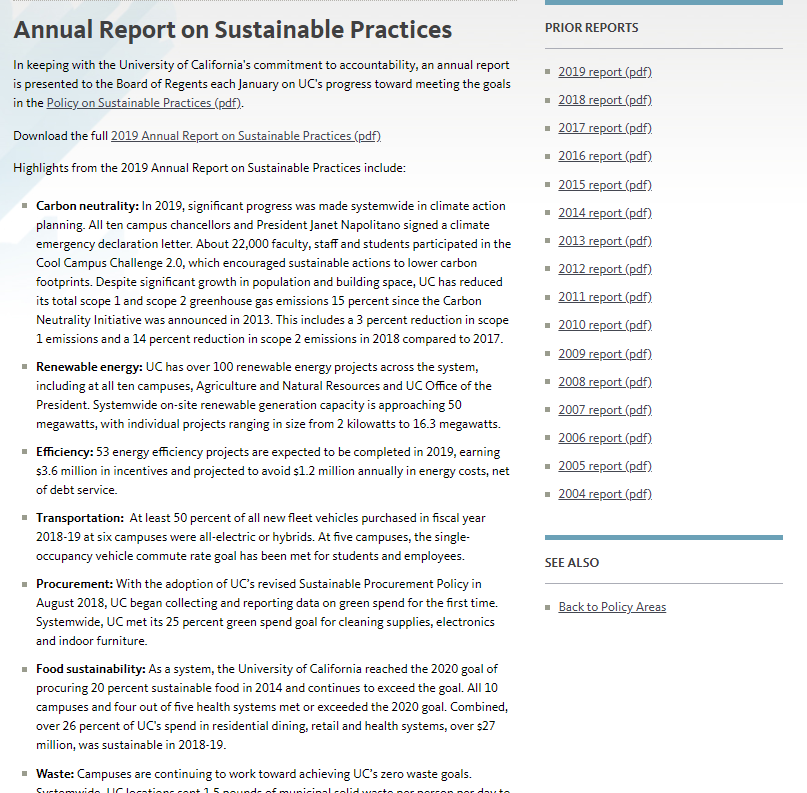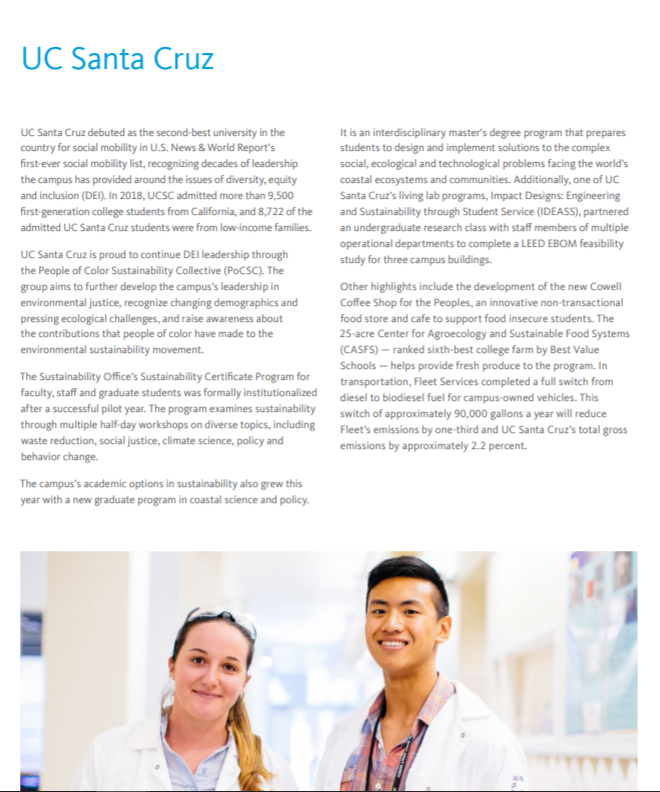 The key operational performance metrics highlighted in this report include the following categories. If you would like the raw data pertaining to these areas please contact their respective reporters:

Ellen Vaughan, Water & Climate Action Manager, Sustainability Office

Greenhouse Gas Emissions
Water
LEED Certifications

Clint Jeffries, Assistant Director, Dining, CHES
Chris Leverenz, Admin Analyst Refuse & Recycling, PPDO

An-Ya Cheng

, TAPS Analyst, TAPS
Sustainability Tracking, Assessment, and Rating System (STARS)
STARS, managed by the Association for the Advancement of Sustainability in Higher Education, is the leading comprehensive sustainability reporting system used by higher educational institutions throughout the world. The Sierra Club and Princeton Review both use information submitted by STARS to develop their annual rankings of colleges and universities. In 2016, UCSC advanced from a "Silver" to a "Gold" STARS rating. In 2022, UCSC received more points and maintained it's "Gold" rating.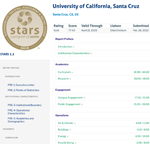 STARS 2022