Upcoming Campus and Community Events
Updated Regularly


General Sustainability Events on UCSC Events Calendar


May is also Santa Cruz County Affordable Housing Month


May 6 -
John R, Lewis College Dedication Celebration

Join us as we celebrate the renaming of College Ten in honor of John R. Lewis. John R. Lewis College is UC Santa Cruz's youngest and one of the most diverse colleges. It is home to a series of robust programs designed to realize its founding themes of Social Justice and Community, all aimed at empowering students to create positive change. 
May 6 - Transforming Structures of Whiteness in University Leadership 

Day 3: 
Recognizing Invisible Labor in the University: Ways Forward - 12 - 1:30 pm

By t
he Center for Racial Justice. 


Faculty and staff from historically minoritized groups disproportionately engage in research, teaching, mentoring, service, and leadership work that is essential to university functioning and to a mission of servingness. Yet such efforts are often invisible and unrewarded. Panelists will discuss examples of promising practices developed both within the University of California system and beyond for recognizing invisible labor.



Shauntay Larkins, Assistant Manager and Undergraduate Advisor, Critical Race and Ethnic Studies (UCSC)

Emily Ozer, Professor of Community Health Sciences (UC Berkeley)

Stefano Profumo, Professor of Physics, Chair, Senate Committee on Academic Personnel (UCSC)

Jackie Rabouin, Psychotherapist, UCSC Counseling and Psychological Services (UCSC)

Margaret Shih,

Associate Vice Chancellor, BruinX, UCLA Office of Diversity, Equity and Inclusion; Neil Jacoby Chair in Management; Professor of Management and Organizations (UCLA)
Month of May - Surge: Afrofuturism Festival - Lots of events
(see a few below):
May 6 - Surge Afrofuturism: Hesterianb Musicism in Concert - 6 to 7 pm
Join The Institute of Arts & Science in Room 108 of the Digital Arts Research Center (DARC), for a live performance by jazz ensemble Hesterian Musicism, featuring composer, flautist and saxophonist Karlton Hester and special guests: John Carson, Yunxiang Gao, Bill Johnson, Mandjou Kone, Eki'Shola, David Smith, Siwen Zhao. This event is free and open to the public.

- May 8 - Surge Afrofuturism: "Not About Race Dance" performance by Geraldcaseldance - 2 pm
The Institute of Arts & Science invites you to a special performance, in collaboration with GERALDCASELDANCE and featuring an all-BIPOC dance ensemble, titled: Not About Race Dance— a collaborative, choreographic response to the unacknowledged racial politics in U.S. postmodern dance. This event is part of Surge: Explorations in Afrofuturism, a multidimensional and transcultural month-long festival on Afrofuturism.

- May 13 - Afrofuturism: Film Screening featuring films by Larry Achiampong and Nuotama Bodomo - 7 pm
Join The Institute of Arts & Science

 for an evening of short films by artists from across the African diaspora that engage the tropes of Afrofuturism, Pan Africanism, and speculative fiction to interrogate the past and imagine alternative futures. The screening, in the Digital Arts Research Center (DARC) 108. Screening will start at 7 pm
May 11 - "BIPOC in the Outdoors" - from 5-6:30PM

PoCSC and the Sustainability Office's Sustainability & Environmental Justice Ambassadors are in collaboration! We'd like to plug our upcoming Meet & Gr(eat) that will take place next Wednesday from 5-6:30PM in the 
Cervantes Velasquez Room
 (3rd floor of Bay Tree Building, just before Ethnic Resource Centers). Our discussion topic is "BIPOC in the Outdoors," and we have invited a few guest panelists to zoom in and speak on their experiences in conservation, sustainability, and participation in local/state/national parks. This might also be a good time to ask any questions about career opportunities in this field. Vegan/veggie dinner will be provided--hence the 
Gr(eat)
 in Meet & Gr(eat) hehe--so please come drop by, eat, mingle, and don't forget to bring your reusable eating-ware!
May 13 - We Belong-Pertencemos  - 5 pm - 9:30 pm
Immigrant Justice Research, Resource Fair and Film Screening
come celebrate immigrant families in Santa Cruz County and learn about
the findings of a 3-year project - We Belong: a Collaboration for Community-based
Research and Immigrant Justice.

At the Watsonville City Plaza, 358 Main st, Watsonville

May 14 - Ecology Action: River Health Day - 10am - 12 pm
From Ecology Action: Join us for our May River Health Day (Bike Month Edition!) where not only can you help maintain native seedlings along the banks of the San Lorenzo River, but you can also ride the loveliest bike trail on your way there. At this event you will be able to assist in both increasing biodiversity along the riverbank and revitalizing the river ecosystem. At the end of our event, we will have a raffle (for those who bike to the event) and you will have the chance to win your very own pair of Blackburn bike panniers. 

May 21 - Asian American Pacific Islander Heritage Festival - 11 to 5 pm
Downtown Santa Cruz - Visit multiple locations such as Galleria Plaza, 418 Project and Museum of Art and History (MAH).
From AAPI Santa Cruz: "We are so excited to gather Saturday May 21 for the first AAPI heritage festival of Santa Cruz! This is a opportunity for us to celebrate and uplift the local AAPI community that sustains our community - whether educators, community leaders, business people, food growers, chefs, artists. We hope this event builds connections amongst the community, helps people learn who is here and has been here in Santa Cruz, and what our AAPI history has been. Its an opportunity to learn about the stories of those who sustain our community, and those that have shaped the city called Santa Cruz today, on unceded land of the Awaswas speaking Uypi tribe. Please tag a fellow AAPI community member, and spread the word! Thank you @thuhacao_ for the beautiful poster art! Thank you @santacruzmah for your support and the @the418project!!! @qtmwelch @amanopolis @stephaniebarronlu @auntiemannas @adobo2go @lunariaflowerfarm @amichenmills"



Past Events...


APRIL IS EARTH MONTH! Check out Earth Month events
 _______________________________________________________________________________________________________________________________________________
April 2022 
• economic & global justice
• history and culture of the labor movement


April 2nd: INDIGEFEST 2022 - 12 - 3 pm
Celebrating Indigenous Cultures of the Americas - UCSC Quarry Amphitheater
Performances, Raffle, Music, Food and Fun
Opportunities to learn about indigenous communities on campus, in Santa Cruz and beyond!


April 4th: #WeChooseNow: Climate Justice From the Southern Frontlines - 5:30 - 7:00pm
You may or may not have heard that Colette Pichon Battle is coming to UCSC campus on April 4th! From 5:30-7PM in a hybrid style event, Colette will share the Merrill Cultural Center stage with College 9 & John R. Lewis College Provost, Dr. Flora Lu, and PoCSC graduate student intern, Chris Lang, to discuss a lot: climate justice and a just transition; the importance of Black & Native leadership and regenerative values; the national imperative to center a Gulf South positional framework; regional sacrifice and interconnectedness via oil dependency, diasporic migration, and the Mississippi waterways; West Coast <-> Gulf South petrochemical parasitism and solidarities; and hopefully much more. 
Presented by: Institute for Social Transformation, John R. Lewis College, and the People of Color Sustainability Collective at UC Santa Cruz. This event is made possible with generous support from the Kamieniecki Lecture Fund Endowment.


April 5th: City of Santa Cruz Recycling Boot Camp - 6 - 8 pm
Interested in brushing up on your "recycle right" spiel? Join Leslie and me for a quick 2-hour Virtual Recycling Boot Camp! This Boot Camp is this year's alternative to the usual in-person Master Recycler course, and while it may be familiar information to you, a little refresher never hurt! 



April 8th - 10th: Sustainability Office Inter-Organizational Retreat 2022
This year's theme, Tending the Garden: Tools for Change and Climate Optimism, will highlight tools for individual and community care to nurture ourselves and the earth so we can ensure it is inhabitable for future generations. Aware that our ecological and social challenges are inseparable while disproportionately impacting BIPoC, students will learn the importance of community building as a form of sustainability, healing, and resistance. By tending the garden, both literally and metaphorically, we ground collectively in earth to process climate doom narratives and realities. At this year's retreat, we hope to advance transformative and innovative solutions that account for all life and infuse optimistic energy within the participants.
Check our social media for details.
April 6th - May 22nd: Alma Sagrada Show by Pajaro Valley Arts
"Join us in reflecting on and reimagining our relations with ourselves, our ancestors, each other, and all sacred life-giving systems in the natural world. Along with our featured artists, work by an array of artists from across California's Central Coast will be presented."
Check the website for details of the many events in April and May

April 13th: Mujeres en STEM - 4 - 6 pm
Join El Centro, The Womxn's Center & Oakes College for a powerful platica as they share space with amazing Mujeres en STEM (Science, Tech, Engineering, & Math) and hear about their experiences being Latinx in a STEM-related career.
At the Oakes Learning Center. For more information please contact women@ucsc.edu

April 18th - 23rd: Earth Week 2022
Come to one or all of our six events happening from Monday April 18th to Saturday April 23rd. Students will learn about environmental issues and connect with like minded students to work together and create meaningful change. Check out our webpage on the RCC student life office website or follow us on instagram @ucscearthweekorg for more information and regular updates. Hope to see you there!"

Monday, April 18th
4 - 6 pm:
Don't be Trashy
Learn how to correctly recycle with guest speaker Caylie Soon!
Snacks and games with prizes, plus $ 50 Trader Joe's Gift Card.
At the Rachel Carson College Red Room
See all events on the 
Earth Week 2022
page. Such as...
-Eco-Fest on April 23 and many more!


April 19 - Berkeley Annual Sustainability Summit 2:30-4:30PM

Returning after two years on hiatus, the UC Berkeley Annual Sustainability Summit, Earth Week's signature event is back. Join us!

April 20th: Earth Summit - 9:30 - 3:30 pm
Come to the Quarry by the bookstore.
There will be: 
Arts and crafts, design your own merch!

Free food catered by Falafel Santa Cruz

Campus elections voting booth, make your voice heard! 

A raffle where you can win gift cards and eco-friendly items 

Produce Pop Up & the UCSC Trading Post 

And more!


April 22nd: Climate Coalition
Climate education classes and engagement opportunities


April 22nd: hug-a-tree challenge - 11 am
"Join with the world on Earth Day (at the Roaring Camp Felton) and help establish a GUINNESS WORLD RECORDS® title for the most photos of people hugging trees uploaded to Instagram in one hour."
All you need to do to participate is share a photo of someone hugging a tree on Instagram between 12-1 PM Pacific Standard Time on April 22, 2022. When we set the record, you'll receive a digital participation badge to commemorate this great moment for people, trees, and our planet. More information on the Sempervirens Fund website.

April 21 - 23: Confronting Climate Change Conference

Confronting Climate Change is an annual public lecture series that brings together scientists, artists, policy experts, and community members to discuss our planet's wellbeing and share solutions for our future.
See events below (and check
the website
for more details)

-Thursday, April 21 at 6p.m.
 for a deep dive into climate impacts at home here on the central coast and around the world with UC Santa Cruz scientists and community leaders in conservation, climate resilience, and sustainability. 

-Friday, April 22 at 6p.m.
 for the exhibit 
Strange Weather,
 which brings together works by influential artists from the 20th and 21st century that creatively illuminate and reframe the boundaries of bodies and the environment. 
-April 22 - May 8th
-
ELECTRIC CARS FOR EARTH
- a virtual event
EVs For Earth
 is a regional campaign for Earth Day 2022. It helps to drive the adoption of electric vehicles (EVs).

-Saturday, April 23rd: Climate Action Market - 10 am - 2 pm 

Join Ecology Action and partner 
Seymour Marine Discovery Center.

This science-meets-community-action festival is open to the public. Imagine a farmer's market vibe — lots of people buzzing about with music, food, games, arts & crafts, and booths. The booths will be filled with scientists, civic partners, community organizations, and businesses sharing what they're doing to understand and/or act to achieve healthy marine, coastal ecosystems and human communities. 
Ecology Action will be there launching a new 
Community Action Campaign
 to activate community response to climate change.
Location:
Seymour Marine Discovery Center:   100 McAllister Way, Santa Cruz

April 23rd: Earth Day at the Beach Flats Park - 12 - 4 pm

An outdoor Beach Flats neighborhood Earth Day event is happening!  There will be booths by Climate Action, Street Smarts, Bike Church and more. This is an outdoor event.   
April 24th: Watsonville Earth Day & Day of the Child - 12 - 4 pm
Watsonville City Plaza: 358 Main St., Watsonville
Participate in fun educational activities and cultural entertainment with your kids! There will be kids' activities, entertainment, prizes, and food!
Earth Day-Day of the Child is Watsonville's magnificent local celebration, not only of our Earth but also of the youth who stand to inherit the planet for generations to come. The historic annual  Watsonville Earth Day-Day of the Child festival aims to bring knowledge, resources, and cultural inspiration to our residents, especially the young, to inspire them to be lovers and protectors of the earth and all it has to give us.
This event is free and we ask that people not attend if they are feeling sick

April 28th: Sustainability Office Lunch & Learn - 12 - 1 pm
Come celebrate the Carbon Fund's 10 year anniversary!
UCSC's Carbon Fund has been financially supporting diverse sustainable projects on campus for over 10 years. Come hear from past recipients, learn how you can submit for grants, and meet like minded eco- and socially-conscious friends.
Where: Namaste Lounge
Lunch will be available for the first 70 people.


April 28th: NOS TENEMOS/WE STILL HERE - 1 pm
Film screening and Q&A with filmmakers Elid and Kahlil Jacobs-Fantauzzi


Register Here: 

https://ucsc.zoom.us/webinar/register/WN_x5kg7AC9QGqv8vI-PlXtkg 
ABOUT THE FILM:
"We Still Here" introduces the incredible youth of Comerío, Puerto Rico navigating the aftermath of Hurricane Maria, a disaster that brought an unprecedented level of devastation. In the lush mountains in the center of Puerto Rico, 24-year-old Mariangelie Ortiz leads a group of young residents who never thought they would become the
leaders of their community, nonetheless find themselves traveling to Washington D.C. to protest in the halls of Congress. Follow them in this coming of age story to find their power and begin creating a sustainable future for themselves and their community.



April 30th: Campus Clean Up - 12:30 - 3 pm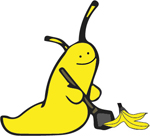 Help us keep our
campus
beautiful!
As we end Earth Month, let's make
campus
look its best! Come volunteer to pick up litter across
campus
and learn more about waste on
campus
. 
Please join the crew at 12:30 at the grassy triangle between tennis courts, swimming pool and field, and sign-up here: 
bit.ly/CampusCleanUp22.
When
- April 30th 12:30 - 3 pm 
Where
- meet at the grassy triangle by the tennis courts, pool and field
Any questions please contact Programs Manager Derek Martin at deemarti@ucsc.edu.
_______________________________________________________________________________________________________________________________________________
March 2022 
March 2: Solidarities for Justice @ 4:00 p.m

Part of Necessary Trouble: Thinking with the Legacy of John R. Lewis, a "remarkable, upcoming event series"
 organized by John R. Lewis College, College Nine, Social Sciences Division, Institute for Social Transformation and Center for Racial Justice.
"We are one people, one family, the human family, and what affects one of us affects us all." ― John Lewis
Speakers: John Brown Childs, Steve McKay, Christine Hong, Sylvanna M. Falcón, Daniel "Nane" Alejandrez, Chisato Hughes

March 4: Remembering Bell Hooks 4 - 6 pm
Join the Womxn's Center for a virtual documentary screening and discussion in remembering the life and legacy of feminist theorist bell hooks. Register here.


March 4: War in Ukraine: Background, Context, Prospects and Implications - 12 pm - 1:30 pm
On February 24, 2022, Russia invaded its neighbor Ukraine, a former republic of the USSR and today an independent, democratic country. Join a panel of UC Santa Cruz faculty, PhD students, and alumni who will discuss the historical and political context for Russia's war in and on Ukraine, tension with NATO, broader Russian efforts at territorial expansion and destabilization, and responses by Ukrainians and the global community.
Co-sponsored by the Institute for Social Transformation, The Humanities Institute, and the Arts Research Institute at UC Santa Cruz.
 
March 10: Expanding Diversity and Gender Equity (EDGE) in Tech Symposium: Advancing Climate Change Resilience 
March 10 - 9 am, March 11 - 1 pm
This event is "devoted to world-changing technologies featuring a climate tech fireside chat with E. Natasha Stavros of the University of Colorado Boulder and Tsu-Jae King Liu of the UC Berkeley College of Engineering, keynote talk by Margot Brown of Environmental Justice & Equity Initiatives at the Environmental Defense Fund, featured panels, deep-dive breakout sessions with tech companies, a student career fair, and more."
Students can email Michael Matkin (mmatkin@ucsc.edu), Assistant Director of CITRIS and the Banatao Institute at UC Santa Cruz for discounted or FREE tickets. 

March 11 - 20: Watsonville Film Festival!
The WFF programming team has worked hard all year to bring you the best in indie Latinx films. We've curated 30+ award-winning international and local films for you to enjoy between March 11-20, for free (donations welcome). Begin your film journey here.

March 12: Book Talk - "We Are Not Animals: Indigenous Politics of Survival, Rebellion, and Reconstitution in Nineteenth-Century California" - 1 - 2:30 pm
Join Martin Rizzo-Martinez as he discusses his new book.
"We Are Not Animals illuminates the stories of Indigenous individuals and families to reveal how Indigenous politics informed each of their choices within a context of immense loss and violent disruption."
At the MAH Garden Room, Free with Museum Admission

March 12: Latino Role Models Virtual Conference  - 9 am - 12:30 pm
The Latino Role Models Conference is a free conference is designed to inspire students in grades 6 through college to achieve their dreams for college and career.  Presentations center the experiences of Latino professionals, students, parents and community leaders who share the barriers they have overcome and strategies to persevere.  This conference will be conducted in Spanish with English translation. Parents and guardians are strongly encouraged to participate. The conference includes presentations that provide parents with information about post secondary options and strategies for supporting their students.

The Latino Role Models Conference was created by Senderos in 2010 and is now presented in collaboration with: Cabrillo College; Community Foundation of Santa Cruz County; Consulado General de México en San José; Greater Opportunities for Adult Learning (GOAL); Kaiser Permanente; Live Oak School District, Pajaro Valley Unified School District; San Lorenzo Valley Unified School District; Santa Cruz City Schools; Santa Cruz County Office of Education; Santa Cruz County College Commitment; Senderos; Soquel Union Elementary School District; UC Santa Cruz. The event is co-sponsored by the Institute for Social Transformation.

March 30: Social Movements for a Just Society @ 4:00 p.m
Part of Necessary Trouble: Thinking with the Legacy of John R. Lewis, a "remarkable, upcoming event series" organized by John R. Lewis College, College Nine, Social Sciences Division, Institute for Social Transformation and Center for Racial Justice.
 "A democracy cannot thrive where power remains unchecked and justice is reserved for a select few. Ignoring these cries and failing to respond to this movement is simply not an option — for peace cannot exist where justice is not served." — John Lewis said of the George Floyd Justice in Policing Act
Speakers: Veronica Terriquez, Hiroshi Fukurai, Elizabeth Beaumont, Rekia Gin Jibrin 
_______________________________________________________________________________________________________________________________________________
February 2022 


February 9: Soil management for home gardeners (VIRTUAL) 5-6:30pm
UCSC Center for Agroecology Research Lands Manager Darryl Wong will discuss how to assess and improve soil health in your vegetable beds by explaining recent and relevant scientific findings and how to apply those concepts in practice. 



Part of Necessary Trouble: Thinking with the Legacy of John R. Lewis, a "remarkable, upcoming event series" organized by John R. Lewis College, College Nine, Social Sciences Division, Institute for Social Transformation and Center for Racial Justice.
Necessary Trouble is a 5-part series hosted by the Division of Social Sciences, Colleges Nine and Ten, the Institute for Social Transformation, and the Center for Racial Justice. This series highlights the efforts of faculty, students, staff, community leaders, and alumni in their commitments to social and racial justice, civic engagement and democracy. It is a call for all of us to carry John R. Lewis' legacy forward. Events take place on Wednesdays at 4:00 pm PST. 
February 23rd - 38th annual Martin Luther King Jr. Memorial Convocation featuring Ruha Benjamin - Wednesday 5:30 pm

Ruha Benjamin is a professor of African American Studies at Princeton University and author of People's Science: Bodies and Rights on the Stem Cell Frontier as well as Race After Technology: Abolitionist Tools for the New Jim Code, which examines the relationship between machine bias and systemic racism, analyzing specific cases of "discriminatory design" and offering tools for a socially-conscious approach to tech development. Race After Technology was awarded Brooklyn Public Library's 2020 Nonfiction Prize.
February 26 - Practical Activism Conference - 10:30 am to 5:00pm
Practical Activism will be holding its 19th annual day-long conference on Saturday, February 26th, 2022 in the Multipurpose Room at College Nine and John Lewis College. Register here for PAC!
The day-long, student-led conference aims to further local and global change in our community by representing diverse perspectives on a variety of social justice issues, and providing hands on tools to make practical change. Attendees will have the opportunity to learn about many social-justice related topics in student-organized workshops and special-sessions. This year's PAC takes on special salience given the recent naming of College Ten as John R. Lewis College.
By College Nine, John R. Lewis College & Intersectionality Laboratory


_______________________________________________________________________________________________________________________________________________
January 2022
 
End of the Line: The Women of Standing Rock - Film Screening + Panel Discussion: Wed, Jan. 19, 7 – 9pm
Join the American Indian Resource Center for a screening of the film END OF THE LINE: THE WOMEN OF STANDING ROCK.
Following the film screening will be a panel discussion with director Shannon Kring and Wašté Win Young, the original Dakota Access Pipeline whistleblower and one of the first five Standing Rock water protectors who happens to be featured in the film. 
This event is sponsored by the Colleges 9 & 10 CoCurricular Programs Office, CLNI 85: Global Action class, American Indian Resource Center, and the People of Color Sustainability Collective.
Register Here: bit.ly/ucsceotl
_______________________________________________________________________________________________________________________________________________
December 2021
bye bye mattress - Dec 14 - 5 pm via ZOOM
Come join City of Santa Cruz master recyclers to hear Tim Stockett from the Mattress Recycling Council speak about California's EPR Mattress Recycling Program! Don't you want to know what happens to all of that mattress material? Join the Webinar and find out!
_______________________________________________________________________________________________________________________________________________
November 2021
Dia de Los Muertos - Nov 2, 7 - 9 pm Quarry Amphitheater
A space to grieve and celebrate the life of past loved ones and moments. Join us for a night of performances, music and comunidad.
Dia de Los Muertos - Nov 2 through December
Explore various locations with different celebrations of Dia de Los Muertos (by Santa Cruz MAH)

Settling Climate Accounts: Navigating the Road to Net Zero - Nov 5, 9 - 10:00 am
by the Institute for Social Transformation: "As drivers of climate action enter the fourth decade of what has become a multi-stage race, Net Zero has emerged as the dominant organizing principle. Hundreds of corporations and investors worldwide, together responsible for assets in the tens of trillions of dollars, are lining-up for the UN Race to Zero. This latest stage in the race to save civilization from heat, drought, fires, and floods, is defined by steering toward zeroing out greenhouse gas emissions by 2050."
Amah Muraun Speaker Series with Professor Caitlin Keliiaa - SETTLER COLONIALISM IS A SICKNESS: How fFederal Indial Health Failed Native Women - Nov 6, 2:00 - 3:30 pm
This talk focuses on the question of Indian health among Native domestic workers in the 20th-century San Francisco Bay Area.
UCSC Farm Free Guided Tour - Nov 7, 2:00 - 3:30 pm
Take a free tour of the 30-acre organic UCSC Farm. Visitors can enjoy touring the organically managed greenhouses, hand-worked garden beds, orchards, row crop fields, and children's garden, while learning about the history of the site and the basic concepts of organic farming and gardening.

A Book Talk with Native Scholar: Professor Tsim D.Schneider - Nov 8, 4:00 pm
Professor Scheider's book, The Archaeology of Refuge and Recourse, explores the dual practices of refuge and recourse among Indigenous peoples of California. Applying theories of place and landscape, Schneider (Citizen of Graton Rancheria) argues for a new direction in the archaeology of colonialism.
This book offers insight about the critical and ongoing relationships Indigenous peoples maintained to their homelands despite colonization and systematic destruction of their cultural sites.
Professor Schneider will discuss the topic with Dr. Peter A. Nelson and Nick Tipon, fellow citizens of his tribe

Precarity and Belonging: Labor, Migration, and Noncitizenship - Nov 9, 12 - 1:30 pm
By the Institute for Social Tranformation: "Join us for a book launch event with UC Santa Cruz co-editors (Catherine S. Ramírez, Sylvanna M. Falcón, Juan Poblete, Steven C. McKay, Felicity Amaya Schaeffer) of Precarity and Belonging: Labor, Migration, and Noncitizenship (Rutgers University Press, 2021).
Co-sponsored by the Research Center for the Americas."

Bioneers 2021 Conference - Nov 11 - 13
Between Worlds - Emergence in an Emergency
Many events. Check their website for details.
INDIGETHANX 2021 - Nov 19, 5:00 pm
Join the AIRC for a virtual conversation and cooking demonstration with guest speakers Vincent Medina and Louis Trevino, founders of Cafe Ohlone.



_______________________________________________________________________________________________________________________________________________
October 2021
Inverstors are Waking Up to Climate Risk - October 1, 9:00 am
From the Institute for Social Transformation: "The severity of this summer's extreme weather events is creating a new sense of urgency for action to achieve a net-zero global economy by mid-century to avoid the most severe impacts of climate change. To achieve this, global carbon emissions must decline rapidly from their current levels. The changes required have huge implications for the energy sector, which is already facing mounting risks."
American Indian Resource Center Fall Welcome - October 7, 4-6 pm
At the beginning of every Fall quarter, the AIRC hosts a welcome event giving new and continuing American Indian students, staff, and faculty the opportunity to engage with each other. The Fall Welcome consists of introducing the AIRC staff, a game of Bingo with prizes to win, and great food. It's a welcoming, supportive space that will ensure you start off the school year right. Feel free to bring your friends along. Everyone is welcome! Register Here: bit.ly/AIRCFW21
Medical Apartheid - Resource Center for Non Violence Book Circle - October 10 - Dec 19
The Resource Center for Nonviolence (RCNV) presents this series of antiracism book circles as an act of radical education and collaboration. Our hope is to provide a unique opportunity to process the impact of the pandemic and respond to the renewed call for racial equity in our society. Our goal is to create a space in which participants may collectively and individually gain understanding that will result in healing, understanding, inclusion and empowerment. More importantly, they provide a way to maintain energetic human connections through virtual meeting spaces. Past circles have included participants from around the world to create transformative and educational learning spaces.
UCSC Harvest Week - October 11
Harvest Week 2021 will be a weeklong series of fun in-person and virtual activities for the UCSC student community.
The 21st Century Revolution in Gender & Sexual Diversity: A New Generation Leads the Way - October 12, 5:30 - 7 pm
The 21st century has seen an explosion of new language and new understandings of gender and sexuality, with LGBTQ+ adolescents often depicted as harbingers of social change in gender and sexuality, challenging mainstream beliefs and values and using social media as tools for expression and community building.  In this University Forum, Phillip Hammack, professor of psychology and Director of the Sexual and Gender Diversity Laboratory, will provide a historical framework to understand this current landscape and share research on identity labeling among adolescents in diverse communities in California.

She Adventures Film Tour - October 15, 7:00 - 10:00 pm
Born out of a desire to showcase the strong, inspirational, adventurous women of the outdoor world, the She Adventure Film Tour presents a carefully curated selection of short films that will entertain, inspire and enlighten.
Showcasing a 2 1/2 hours program of the most heartfelt, inspiring and entertaining films celebrating adventurous women from independent film makers around the globe.
Bike Events - SlugBikeLife Bike Safety Workshop - Oct 12
This workshop is a perfect entry point for people who want to start riding or ride more. It is also a great refresher for cyclists who want to hone their riding knowledge.
Check out all other SlugBikeLife events here.
Cognitively Based Compassion Training(CBCT) for Social Justice and Environmental Advocates - Oct 13 - Dec 8
From RCNV
AASHE - Global Conference on Sustainability in Higher Education - Oct 12 - 14
Join us! UCSC will once again be a host institution. UCSC staff, faculty and students can attend the conference free of charge. Check out the Sustainability Office Events page for registration information.
Visualizing Abolition with adrienne maree brown and Gilda Sheppard - Oct 26 4 - 5:30pm
Visualizing Abolition continues with a conversation between author adrienne maree brown and Gilda Sheppard, director of the recent documentary, Since I Been Down.
The Art of Black Ecologies - October 27th, 12:15-1:30PM
This event will feature UCSC's very own Dr Naya Jones in conversation with Jennifer Steverson, an independent scholar-artist who works with textiles and other materials to think through Black diaspora, community, migration, and freedom. 

Getting Started with Environmental Activism - Wed Oct 27 - 7 - 8pm
Join the People of Color Sustainability Collective for the first fall quarter Meet & Gr(eat)
zoom id: 4050520901 
password: 046308
_______________________________________________________________________________________________________________________________________________
September 2021


An Indigenous People's History of the United States, Book Circle - Sep 14, 6-8pm
Part of RCNV (Resource Center for Non Violence) Antiracism Book Circles - Tuesdays 6-8pm - Sep 14 - Nov 16
Cornucopia by UCSC Recreation - Sep 20 and 21, 4 - 7 pm
Come check the Sustainability Office table out, at one of the biggest campus events.
"Don't miss the largest gathering of new Banana Slugs, the UC Santa Cruz Cornucopia"
Check out Cornucopia 2021 Schedule for current information. 

Bike Events - SlugBikeLife - Sep 29, Oct 5, 6 and 12
Join the "Slug Way of Life" and join the many events TAPS is putting together this Fall, including distribution of free biking equipment, bike repair and check opportunity free of cost and many more! DON'T miss them!