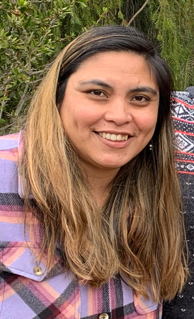 In early October, ileana Ortega Brunetti, Sustainability and Equity Special Projects Manager, and two Sustainability Office student staff, Sustainability and Environmental Justice Ambassador Izzy Layne and Climate Action Fellow Mikaela Mansilla, attended a kick-off conference hosted by Community-Academic Partnerships to Advance Equity-Focused Climate Action (CAPECA), a part of the UC Center for Climate Justice.

During the weekend conference, the UCSC/Watsonville team met with 10 other teams across California to learn best-practices of conducting and facilitating participatory action-based research alongside frontline communities of color. 

Reflecting on her experience, Ms. Ortega Brunetti said, "This is just the beginning of what we hope will be deep and meaningful community-academic research partnerships. There are many pressing needs in our community and we hope this training will help us set a strong, positive foundation for community collaboration."

Similarly, SEJA (Sustainability and Environmental Justice Ambassadors) student Izzy Layne said of this project, "I am excited to be learning first-hand about best research practices that integrate community voice and need. After UCSC, I see myself working with frontline communities of color on environmental justice issues. CAPECA and this research project will certainly build a strong foundation for my future career plans."


The UCSC/Watsonville team will conduct their research alongside Regeneración, a community partner. Together, they will engage residents and community based organizations working in Pajaro Valley, a part of unincorporated Monterey County, and downtown Watsonville to identify 3-5 priority projects that can support community climate adaptation and resilience. This community-led engagement process is part of a two-year $300,000 Transformative Climate Communities (TCC) grant recently approved by the CA Strategic Growth Council (SGC).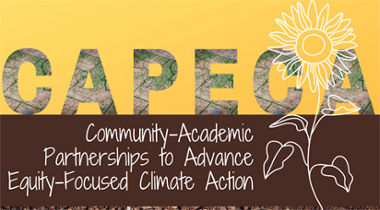 To keep up to date on the development of the CAPECA (Community-Academic Partnerships to Advance Equity-Focused Climate Action) project, subscribe to our newsletter as we will share updates and findings of our project.