UC Santa Cruz is embarking on the next phase of emission reduction planning and is moving beyond carbon neutrality and towards the full decarbonization and electrification of the campus.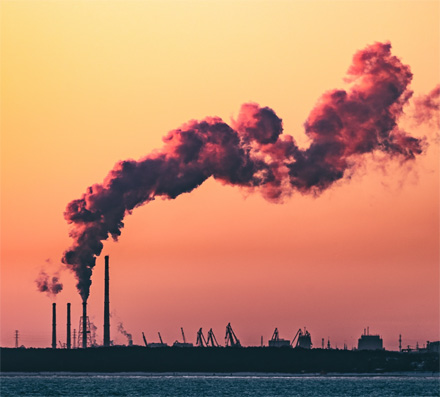 The UC system has reached a number of milestones on the journey to becoming more sustainable and resilient in the face of the growing issues brought on by the climate crisis. For example, ​​our campuses and academic health centers have implemented over 1,000 energy efficiency projects, resulting in cumulative avoided utility costs of more than $300 million. UC Clean Power (our electric company) has been providing carbon-free electricity to eligible campuses and academic health centers since 2019, and UC has also constructed over 100 renewable energy projects. One of our largest successes came in 2017, when the University of California bought the largest solar array (80 megawatts) ever purchased by a U.S. university system.
To build upon these great successes, Chancellor Cindy Larive has initiated a plan to achieve a fossil-free campus. In the summer of 2022, the chancellor created the Decarbonization & Electrification (D&E) Task Force to create and execute a plan to reach this goal. The task force is composed of administrators, faculty, staff, and Climate Coalition students and is engaging consultants to help plan our sustainable future.
We need your input and support! In May, the D&E Task Force will host their second town hall gathering. Task force members will talk about their work to date and collect comments and suggestions to ensure we reach our community climate goals. There will also be an interactive discussion about UCSC's diverse sustainable transportation initiatives. 
What: Decarbonization & Electrification Town Hall #2
When: May 9th from 10:00 a.m.-noon 
Where: ZOOM only
Add to your Google Calendar
Do you have questions or comments about the D&E process or UCSC's existing energy and emission reduction efforts? Please provide your feedback through this Google Form.