On Thursday, January 26th, UCSC's decarbonization and electrification (D&E) task force and the Climate Coalition hosted its first town hall meeting. Between ZOOM attendees and participants at the Stevenson Event Center, nearly 100 campus and community members attended.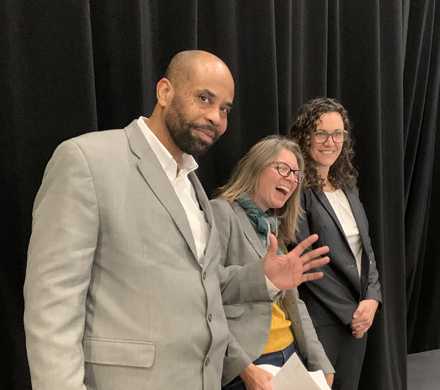 The town hall focused on communicating to the campus community about the D&E planning effort, fossil reduction actions taken to date, and future plans. The task force utilized the town hall to promote transparency and strengthen relationships with the campus community.
Task force chairs Elida Erickson, Sustainability Director and Tony Cobb, AVC PPDO provided an overview of the chancellor's charge and the makeup of the task force.
Lori Kletzer, campus provost and executive vice chancellor, opened her remarks by emphasizing her support for this work, "I can't think of any other set of subjects that matter more to all of us together or honesty, matters more to me." She talked about her participation in the UC Global Climate Leadership Council as well as the newly formed UC Fossil Free Task Force. CP/EVC Kletzer concluded with inspiring words, "this is the challenge of our lives. And what will success look like? We know success will be decarbonization. We don't know exactly what that will look like but we do know it will involve all of us. It will involve all of you. It involves action, enthusiasm, buy-in, finding ways to get to yes. Understanding that we must do this. It will have financial considerations that we will be open and honest about but it is the project of our lives… and we will find a way to get it done."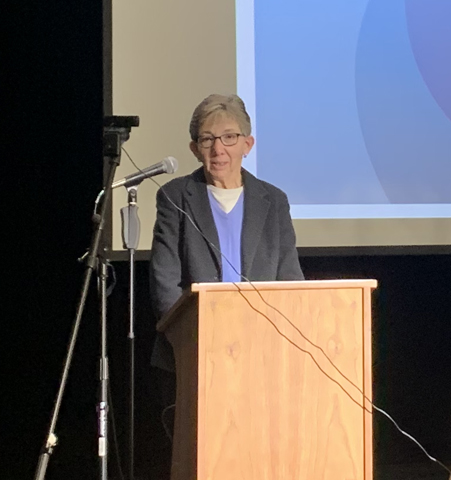 Representatives from the Climate Coalition (Jason Samaha, Ian Cowan, & T. Mai) provided the history of climate action on campus and provided an overview of the state of the current climate crisis and how the Coalition is responding to this global call to action.  
Multiple task force members presented on UCSC's emission history, past accomplishments, current energy reducing initiatives, and the specific actions this D&E planning process aims to accomplish. 
Cole Seither, Carbon Neutrality Initiative Student Fellow, provided an overview of the many clubs, organizations, & initiatives on campus that provide opportunities for any and everyone to get involved in resource reduction and climate action. Specifically, he highlighted the Cool Campus Challenge - a fun, online platform designed to motivate campus individuals, departments, clubs, classes, teams, (everyone!) to engage in a culture of sustainability and environment-friendly practices. When asked about his work to date as a climate fellow, Cole explained, "participation in this D&E effort and learning more about sustainability at UCSC is going to have an impact on all the work I do in both my academic and professional life." 
The town hall closed with an open Q&A to the speakers followed by an unstructured meet-n-greet opportunity for participants to ask specific task force committee members and tabling community organizations questions.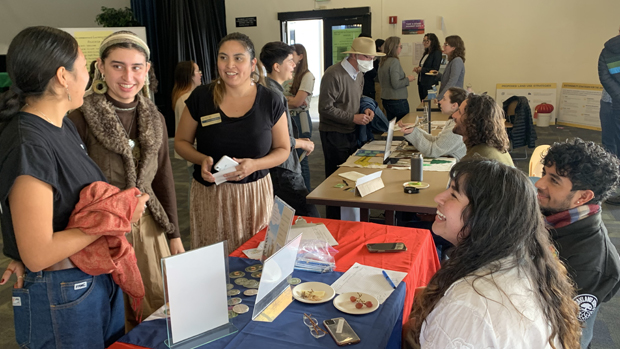 If you were unable to attend, the presentations and recording are now available on the D&E website.