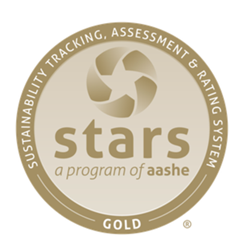 Hosted by the Association for the Advancement of Sustainability in Higher Education (
AASHE
) the Sustainability Tracking, Assessment & Rating System (
STARS
), is a transparent, self-reporting framework for universities to measure their sustainability performance. Over 1,000 institutions have registered to use STARS Reporting Tool, and currently 430 schools are active reporters, including UCSC. STARS scores are a top consideration for the Princeton Review's Guide to Green Collegesranking, where UCSC
ranked 3rd
in the nation this year!

This year, UCSC achieved a Gold rating for the third time in a row.
UCSC's STARS points have gone up with every submission over the past seven years that the reporting was done, 2015, 2016, 2019 and 2022. 

This great undertaking is possible due to a collaborative campus effort involving 33 departments and 40 campus stakeholders, who contribute directly providing the Sustainability Office with pertinent data for the reporting.

From Grounds to Transportation, from Purchasing to Energy, from Research to Food & Dining, all stakeholders are diligently invested (a total of 1,212 questions were answered), which shows that UCSC continues to push its efforts towards sustainability collectively.

Water & Climate Action Manager at the Sustainability Office Ellen Vaughan leads the STARS reporting along with Elida Erickson, Sustainability Director.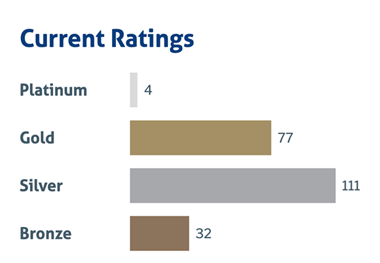 "The STARS reporting process offers a great opportunity for universities to see where they're excelling and where we need to focus," said Vaughan. STARS updates their questions regularly, pushing us harder and showing a path towards improvement. This report allows us to celebrate our accomplishments while helping us set new targets and strategies to keep us moving forward."

Full points were awarded in both the Academic Research and Innovation & Leadership categories, demonstrating UCSC's tireless efforts and commitment towards excellence.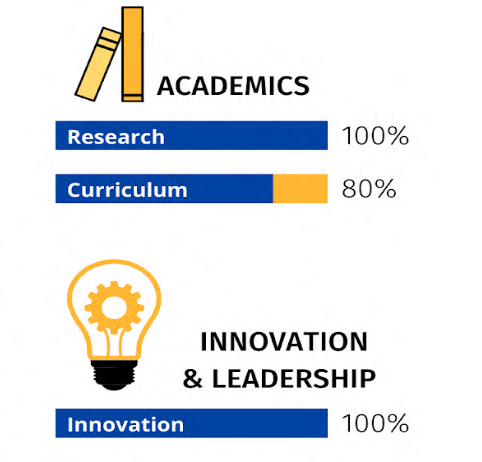 In Innovation, UCSC qualified for 6.5 points exceeding by far the 4 points possible in this category!

Innovation & Leadership achieved full points in the following categories:  Community Garden, Dining Services Certificate, Green Laboratory Program, Grounds Certification, Single-Use Plastic ban, Food Bank, Pay Scale Equity, Fair Trade campus, Diversity & Equity Recognition, Serving Underrepresented Students, Sustainability Office Diversity Program and Sustainability Projects Fund. A remarkable accomplishment.

Congratulations UCSC, once again!
UCSC's full AASHE-STARS report
is now publicly available online. To learn more and see reporting from all institutions, visit the
AASHE-STARS website
.