USGBC Resources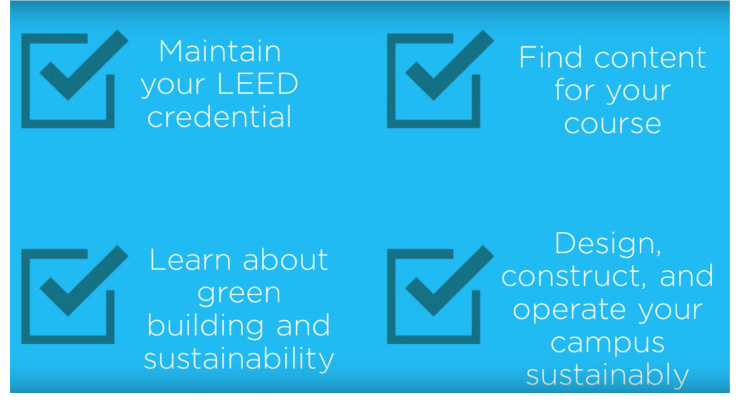 UCSC is a Silver Member of the US Green Building Council
Learn more about Silver membership benefits.
Students - Having at least a LEED-Green Associate (GA) accreditation is viewed as a minimum qualification for most jobs within the green building industry and is a preferred qualification for thousands of jobs in the sustainability field.
Professors - Save on LEED fees, books & courses
Professionals - Get continuing education credits by viewing the educational materials for staff and faculty seeking to maintain their existing LEED credential. Reference hundreds of case studies showcasing green building best practices. Get access to over 5,000 industry articles.
UCSC announced our membership in 2018 and provided specific resources for Registering Your USGBC Account.
Detailed questions will be best handled by emailing education at usgbc.org.
Ellen Vaughan, Water & Climate Action Manager in the Sustainability Office can answer questions related to our membership. elvaugha at ucsc.edu