Written by Aleisha LaCruise
Mehul Kamran, a stellar student staff member at the Sustainability Office and a current Economics and 
Environmental Studies double major, has been involved in a variety of projects and initiatives both on and off-campus. While being a Carbon Neutrality Initiative Fellow, he also helped to implement his own original project into UCSC's everyday campus life.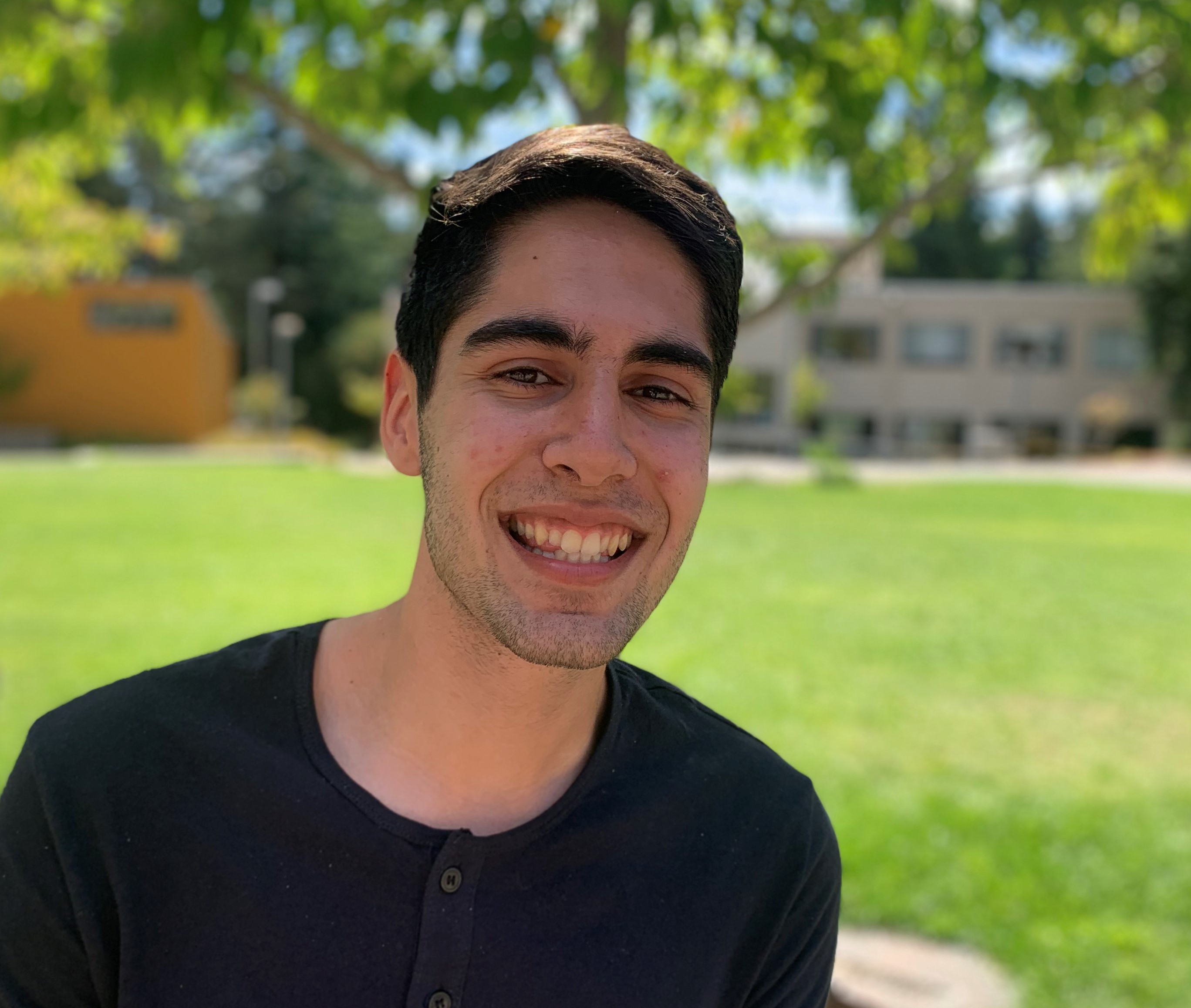 In addition, he recently represented students to the UC Regents and was able to share his experience and perspective with us as well. We had the pleasure of interviewing Mehul about all of these and his next steps as he goes forward in his career.
As an Environmental Studies and Economics double major, Mehul already has a lot on his table. Regardless, he was happy to apply for the position as a student staff fellow in the Sustainability Office to work in the Carbon Neutrality Initiative Team. At his position, he manages sustainability projects on campus, such as Carbon Neutrality by 2025, and The Cool Campus Challenge. Overall, the Carbon Neutrality Initiative Team works to reduce greenhouse gas emissions on campus by collaborating in the design and implementation of a variety of programs and projects, and the Carbon Fund supports students with ideas to improve the Campus's carbon footprint.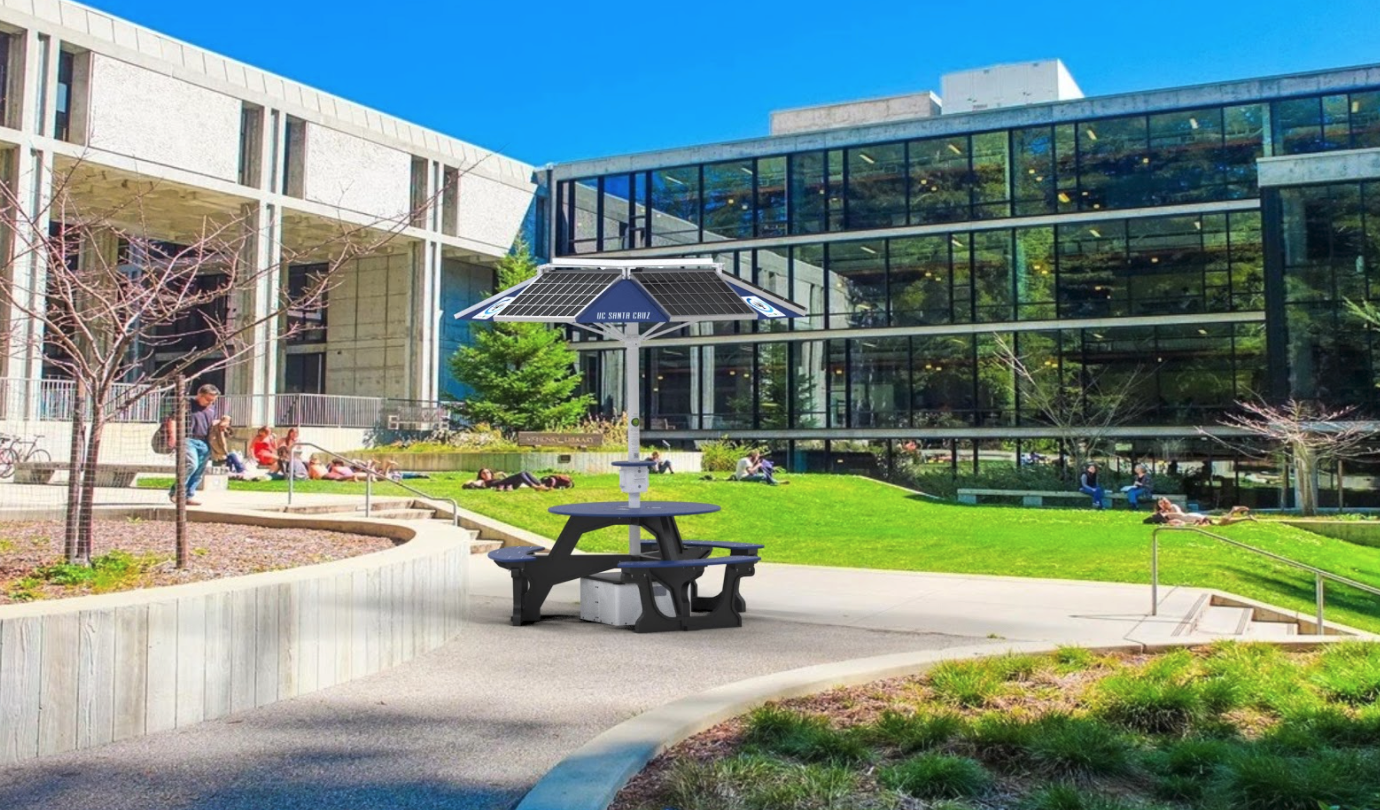 While working as a Carbon Neutrality Fellow in his sophomore year, Kamran came up with the idea of solar-powered picnic tables after being fed up with his dying laptop battery. He had a routine of sitting outside every day and knew that this change would help students facing the same issue. 
His goal? Providing busy students with tables that support their needs, and help them fight one of the biggest hurdles of modern-century schooling: device battery life. The tables will draw solar power through their umbrella and provide energy to a power station located under the table. The table will also have built-in outlets to allow easy usage for anyone who needs a quick charge.
Additionally, Mehul hopes that the integration of solar power into an everyday object can teach students more about the basics of solar and eco-friendly power sources. To do this, he decided each table will have QR codes that link to brochures with more information about the tables, the Carbon Fund, and solar power. Cowell College will be the first college on UCSC's campus to integrate Mehul's idea, and recently requested board approval for five additional tables that should be implemented in the near future.
After the tables' success, Mehul was ecstatic to find that one of his other Carbon Fund projects was approved: an Organic Waste Digester. The ORCA Organic Waste Digester would allow the dining hall to replace its composting needs at College 9&10 altogether, and help UCSC food services cut out the emissions from the biodiesel truck we currently use for taking compost to Marina. This new system would allow food waste to be sent to the Wastewater Treatment Plant in Santa Cruz, where it would then be converted into biogas and used to power the facility. This project will reduce UCSC's emissions and save the the school money in the process. He hopes that this project will "set the precedent for future fellows and the school as a whole", and encourage others to start looking into new technology that helps protect both the environment and students' budgets. Be on the lookout for more information on this new project soon!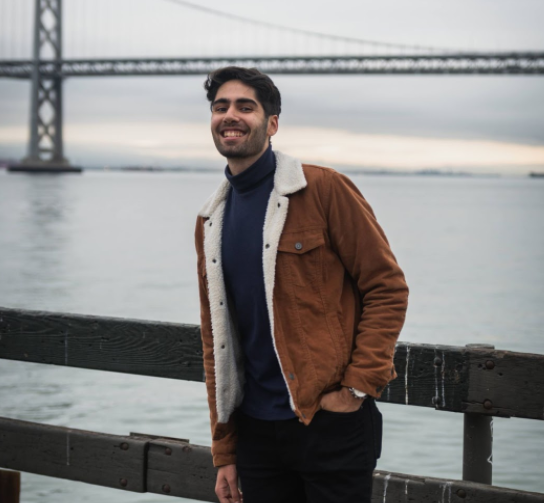 One of Mehul's most recognized achievements was his role in representing UCSC students to the UC Regents. When discussing his experience, he described the opportunity as "exhilarating", and he felt that it was extremely rewarding to be able to "bridge the gap between the Regents and students when it came to issues pertaining to sustainability". His main focus during the conference was discussing his proposed projects and then addressing the disconnect between administration and students. Overall, Kamran is hopeful that this is just "the first step in getting even more UC sustainability ideas passed".
Overall Mehul has had a great time as a Carbon Neutrality Fellow and is happy to have made his mark on UCSC while having fun and creating long-lasting relationships.