Critical Environmentalisms

The Critical Environmentalisms project seeks to foster a critical, social justice-centered approach to environmental studies that centers on themes of power relations, (in)equity, accessibility, epistemology, and social (in)justice to study the interrelationships between humans, non-humans, and the environment. While there are many scholars researching and teaching critical environmental topics at UCSC, their efforts are not well-coordinated.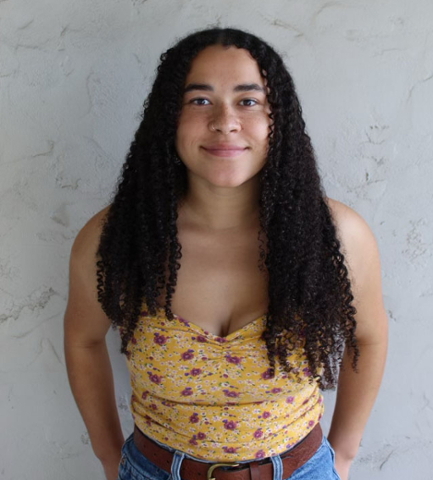 This project attempts to centralize, coordinate and make these efforts more collectively visible by sharing the faculty, staff, and resources on campus that have a critical environmental orientation. This effort was begun as a partnership between faculty Hillary Angelo, Emily Murai, Flora Lu, undergraduate Serena Campbell (pictured here), supported by a Building Belonging fellowship, and staff Elida Erickson and Alessandra Bicudo Alvares.
This webpage shares information about the faculty and staff, courses and syllabi, and programs and projects that manifest a critical, social justice-centered approach to environmentalism on the UCSC campus. In doing so, we hope to foster the development of more inclusive forms of environmentalism that attend to the diverse histories various communities and cultural groups have had with their natural worlds. Centering often marginalized perspectives, understandings, and relationships is even more vital given the existential threats of climate change and the need for integrated, holistic, innovative and diverse approaches. 

Learn more about the faculty involved in Critical Environmentalisms here!

Learn more about the campus initiatives, organizations, and centers engaging in Critical Environmental work here!

Learn more about relevant UCSC courses on Critical Environmental subjects here!


For any questions about this project, please contac Dr. Flora Lu: floralu@ucsc.edu.